In this article, we'll cover the manual target import functionality.
This is an effective method for creating small target groups while simultaneously adding identifying information such as First Name, Last Name, Company and Job Title.
1.

Navigate to the

Targeting

page and click 'New Target List'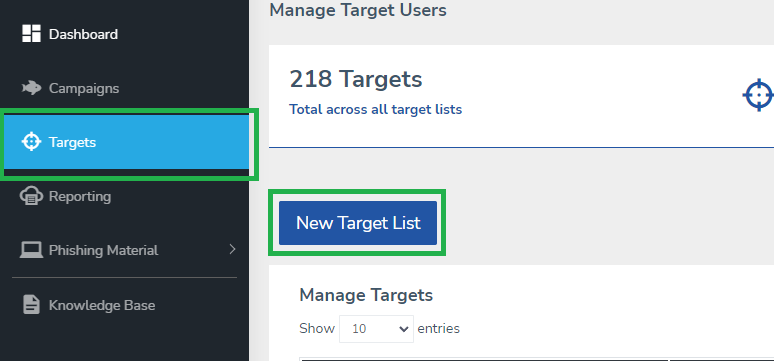 2. Add target information in the relevant inputs and click 'Add' - the only mandatory field is the Email Address. All other fields are optional.
3. Once the targets have been added, click 'Save'. The target group has now been created.

Finally, please ensure all domains associated to the target users (e.g. the target.com portion of support@target.com) have been verified for phishing in the CanIPhish platform. Please follow the Targets - Domain Verification article for a walkthrough on how to do this.