To prevent abuse of the CanIPhish platform, we require that you provide evidence of authorisation to target a domain. We perform this through a challenge-response email which contains an authorisation code. While on the Employees page, click 'Domain Verification' and then perform the following actions:
[1] Click 'Verify a New Domain' to begin the authorisation process.
[2] Input a mailbox under your control or under someones control who can provide you with the authorisation code.
[3] Click 'Generate Verification Email' to generate the authorisation email.
[4] Once received, copy the verification code into the input provided and click Verify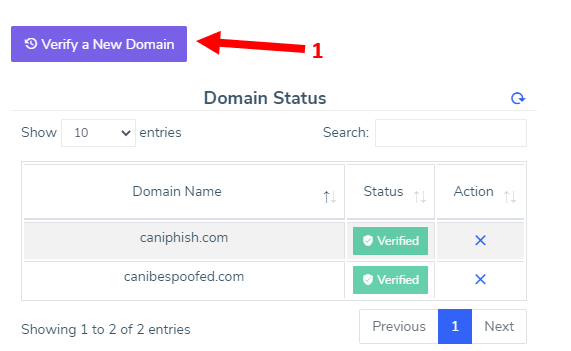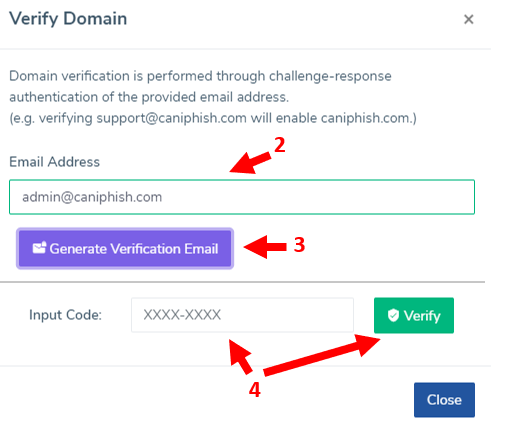 Should you have any difficulties, please don't hesitate to
contact us
.