In this article, we'll cover the CSV target import functionality.
This is an effective method for importing multiple targets while simultaneously adding identifying information such as First Name, Last Name, Company and Job Title.
We provide a sample CSV import template, making importing even simpler, this is detailed in the steps below.
1. Navigate to the Targeting page and click 'New Target List'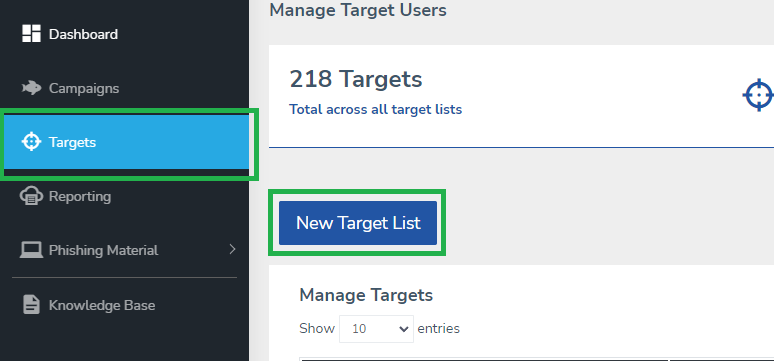 2. Proceed with a bulk import of target data.
[2.1] Download the CSV Template
[2.2] Update the CSV contents with your target details
[2.3] Specify the document for upload
[2.4] Click Bulk Import.

3. Click Save. The target group has now been created.
Finally, please ensure all domains associated to the target users (e.g. the target.com portion of support@target.com) have been verified for phishing in the CanIPhish platform. Follow the Targets - Domain Verification article for a walkthrough on how to do this.